16,000+ Strong Family of Doctors
After forty years of producing doctors around the world. SGU doctors have had a profound effect on medical care in the United States—as well as Grenada, Botswana, Trinidad and Tobago, and other countries around the world.
In the US alone, SGU graduates have been procuring residencies in a growing rate over the past five years. In 2018, SGU students and graduates have obtained a record number of residency placements with over 930 US residencies secured.*
Last year, our eligible 2017 US graduates had a 93% US postgraduate placement rate for those that applied for a US residency.
*According to published information as of April 2018. The number of residencies will grow this year.
145+
SGU doctors have been registered with the General Medical Council in the UK
20%
of doctors in Trinidad and Tobago are provided by SGU.
20%
of doctors in Botswana are provided by SGU.
Alumni Helping Alumni
As an SGU graduate you will have access to an alumni network of more than 16,000 MD graduates practicing around the world, many of whom have senior hospital roles as Chief Resident or Director and play a key role in determining which residents are hired.
Easing the Physician Shortage Burden
According to a recent census conducted by the Journal of Medical Regulations, St. George's University has become the fourth largest source of doctors for the entire US workforce. With this extensive network of graduates, a strong and expanding clinical program, excellent student support services, and a consistent record of residency placement over the last four years, our current and future students are in a great position for success.
SGU and Primary Care
The world is facing a primary care physician shortage—from the largest hospitals in London and New York, to community clinics in rural Kenya and Singapore. A study earlier this year by the Association of American Medical Colleges1, predicts that the US alone will have a shortfall of between 61,700–94,700 physicians affecting both primary and specialty care by 2025. As the number one provider of new primary care doctors into the US each year, SGU is a major force in addressing the physician shortage with more than 76% of our graduates beginning their career in primary care medicine.
#4 Provider of US Doctors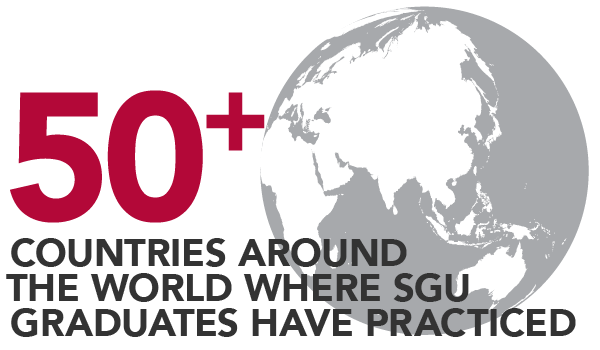 STUDENT SUCCESS
Helping students achieve academic success and encouraging them to exhibit the highest standards of professionalism in their chosen fields is at the very center of the SGU mission.
Highly Qualified Entering Students
Our students come from top-ranked universities in the United States and around the world. To enter the four-year program you need to have a Bachelor of Science degree and take the MCAT exam, unless you have come from the five- and six-year programs. Over the last five years, students entering the four-year medical have been steadily presenting an average GPA of 3.33 and MCAT of 497.

USMLE Performance
St. George's University students who took the USMLE 1 for the first time in 2017 achieved a 95 percent pass rate, including a 95 percent pass rate for students from the United States and Canada. The more than 1,100 SGU students taking the exam for the first time hailed from 47 countries over five continents. They posted a mean score of 224, with a mean score of 230 for SGU's Canadian students.
Award-Winning Department of Educational Services
St. George's Department of Education Services (DES), a pioneer in the development of education support services, provides access to 290 small study groups to help ensure success in a students chosen field of study.
Office of Career Guidance and Student Development
The Office of Career Guidance and Student Development assists students in the Doctor of Medicine program to find their way through postgraduate medical training and licensure procedures successfully and effectively. Staffed by faculty and alumni who can advise students on preparing for licensing examinations and offer counseling in specialty and residency selection, as well as the residency application process in the United States and the United Kingdom, students are provided counsel on the importance of preparation for the required comprehensive examinations as well as the USMLE Step 1, examination requirements, clinical rotation time schedules, and obtaining postgraduate training.
DISTINCTIVELY SGU – WHAT MAKES SGU STAND APART
With international faculty and award-winning student support services, SGU students are prepared to practice worldwide.
Unique and Unparalleled System of Support
Time management, study and test-taking skills, and help with reducing anxiety are just a few of the services offered by DES that help turn students into highly efficient learning machines. Recently recognized by the National Academic Advising Association (NACADA) for their Academic Enhancement Program, this unique and highly effective faculty is the largest on campus, and is an important component of our student and graduate success. Close to 100 percent of the University's students avail themselves of the support offered through a variety of innovative programs.
Financial Aid
Approved by the US DOE to Administer Student Loans. St. George's University is one of a few international universities recognized by the US Department of Education to administer student loans for qualified US students.
SGU offers very robust partial scholarship programs that are for the duration of the student's entire academic career.
SGU has provided more than 5,000 students with academic scholarships. In total, SGU has granted more than USD$100 million in scholarships.
Faculty
The faculty is highly qualified and dedicated to teaching and committed to learning and utilizing the best teaching techniques of the 21st century. SGU's school of medicine has over 1,800 campus based and clinical faculty service the student body and Faculty members with professorial rank have terminal degrees—a PhD, an MD or equivalent, or both. Distinguished visiting scholar from such highly regarded institutions as Cambridge University in the United kingdom and Harvard University, Georgetown University, and Emory University in the United States lecture in the School of Medicine.
Leadership
Co-founded forty years ago by Charles Modica, St. George's University School of Medicine pioneered the concept of international medical education. Today, SGU remains at the forefront of educating students to not only meet the demands of the modern practice of medicine, but to meet the increasing demand for primary care physicians in underserved areas. SGU's current leadership team is dedicated to this goal and has the experience and expertise to make it a reality.
One World, One Health, One Medicine
Supporting the One Health, One Medicine philosophy, St. George's University programs are accredited and approved by many governing authorities. It is one of only a few private medical schools in the Caribbean to be accredited by the Caribbean Accreditation Authority for Education in Medicine and other Health Professions (CAAMHP), the regional accreditation authority. In addition, the School of Veterinary Medicine is fully accredited by the American Veterinary Medical Association's Council on Education, and SGU's Master of Public Health degree is accredited by the Council on Education for Public Health in the US—one of only a few non-US institutions to receive this coveted approval.
The existence of the three programs—veterinary medicine, medicine, and public health all on one campus along with the United Nations Framework Convention on Climate Change (UNFCCC) Collaborating Centre for the Caribbean, make St. George's University a perfect nexus for the development of the One Health, One Medicine concept much needed in the 21st century to ensure the health of communities in this globalized world.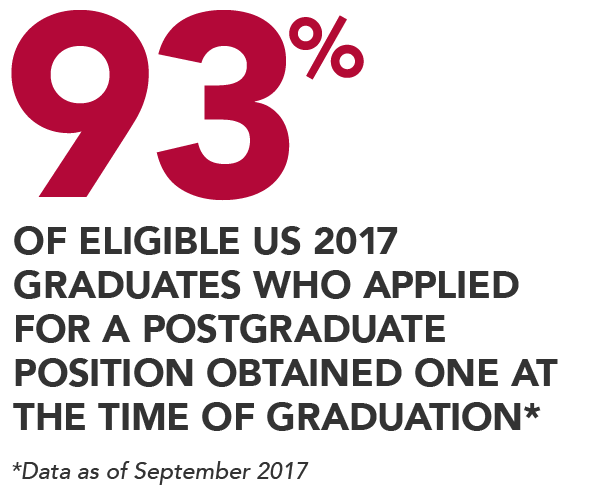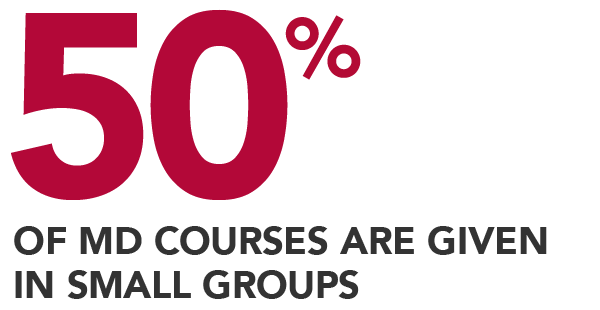 ---